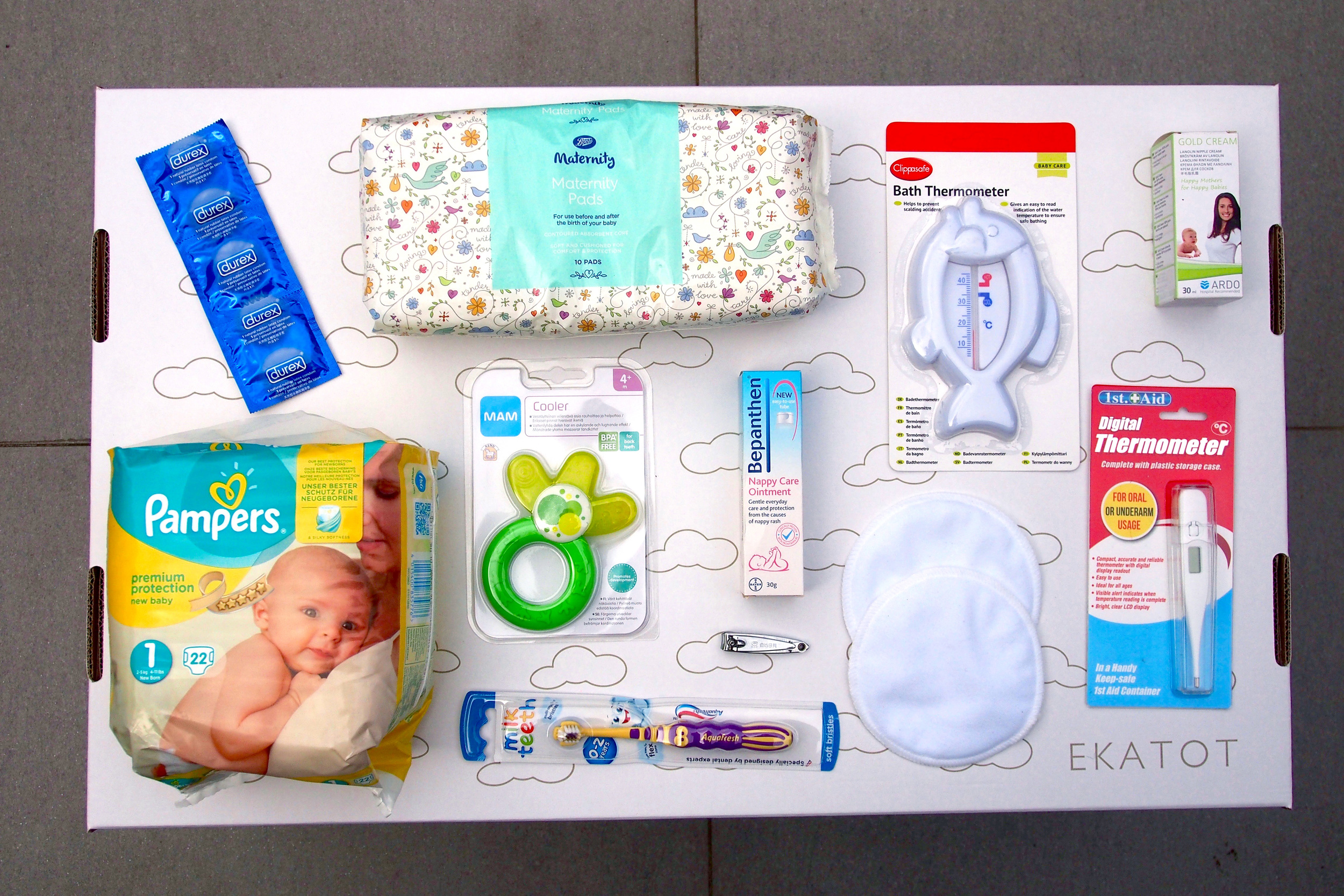 We are the only company to sell authentic Finnish baby boxes tailored for the UK. Containing over 50 products – many identical to the Finnish Government's äitiyspakkaus (maternity package) – our baby box supports a safe and happy beginning to life. It is the perfect starter kit for your new arrival, full of special 'firsts'.
The box is full of newborn essentials along with a mattress and bedding for use as your baby's first bed.
The äitiyspakkaus is believed to have contributed to Finland's low infant mortality rate. The box provides a safe sleep environment as it:
includes a new firm mattress
gives the baby its own sleep surface
is light and portable so baby can always nap in the same room as you throughout the day
is wider than a Moses basket, perfect for supervised tummy time
In Finland, the baby box is a symbol of equality and reflects the importance of children, from the very beginning of their lives.
For almost 80 years the Finnish Government has been issuing the äitiyspakkaus to new parents, to ensure all children have an equal start in life. Initially the packages were only issued to low-income families, but since 1949, it has been gifted to all expectant families who attend antenatal appointments.
The baby box is firmly part of Finnish culture, seen as a rite of passage for expectant parents. It is overwhelmingly popular with 95% choosing it over the cash grant the Government offers as an alternative.
Finland seems to know what it's doing when it comes to babies!
In addition to low infant mortality, Finland offers a high standard of antenatal care, generous parental leave, free education for all and excellent general standard of living. The Ekatot baby box offers UK families a small piece of this culture and ethos.
Ekatot is a family run and owned company, based in London. Laura is a Finn who grew up in the UK. Having slept in a box as a baby, she is now an anaesthetic doctor and mother to baby Frida. Husband Andy, a Brit, who learnt about the concept of Finnish baby boxes on BBC News, was adamant that their child should have a box of their own.
We were fortunate enough to get a Finnish baby box for Frida which got us up and running as new parents. It has been so special to have our own child continue the Finnish tradition while growing up in London. We all love it!
Overwhelmed by the positive feedback we received about Frida's baby box, we wanted to share the experience and make it available in the UK. The Finnish Government's äitiyspakkaus is not available to buy so we have created a product as close to the original as possible to suit the British market.
WHERE DOES THE NAME COME FROM? 'Eka' means 'first' in Finnish, which is exactly what the baby box is all about! It provides the baby's first bed, first clothes, first toy, first book and first toothbrush, as well as many other essentials for both mum and baby. Frida's baby box filled us with great anticipation for her arrival and we hope your box will provide you with as much excitement as ours did!
PLEASE NOTE: The photos on this website are an indication of current box contents (June 2016) however the exact design of clothing may change. We work with many of the official suppliers of the Finnish Government baby box which is redesigned annually meaning our contents will also change. The type, quantity and quality of items remain consistent.